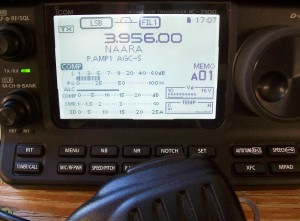 Talk to us.
We meet every Sunday morning
Join us on the air.
Where: 75 meter band   3956 kHz
07:30 to 08:30 AM PT.
Also get on the air with the HAM radio folks from  Northern BC / Alaska.  We are all part of AARAI (Adventist Amateur Radio Association International).
Their net is on Monday and Thursday on 14.328 MHZ at 10:00 AM PST (9:00 AM PDT) . They generally check 21.405 after the net and 28.328 for band conditions then back to 14.328 to report contacts.