Upper Columbia Conference camp meeting.
Another year promoting communications with Adventist Community Services.
Many familiar friends stopped by. We also met new people interested in our hobby.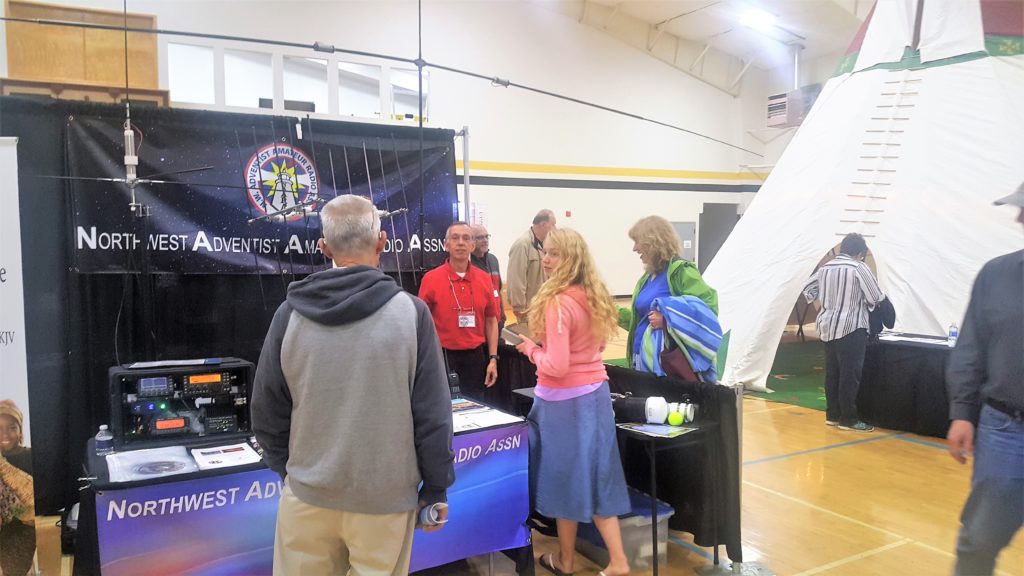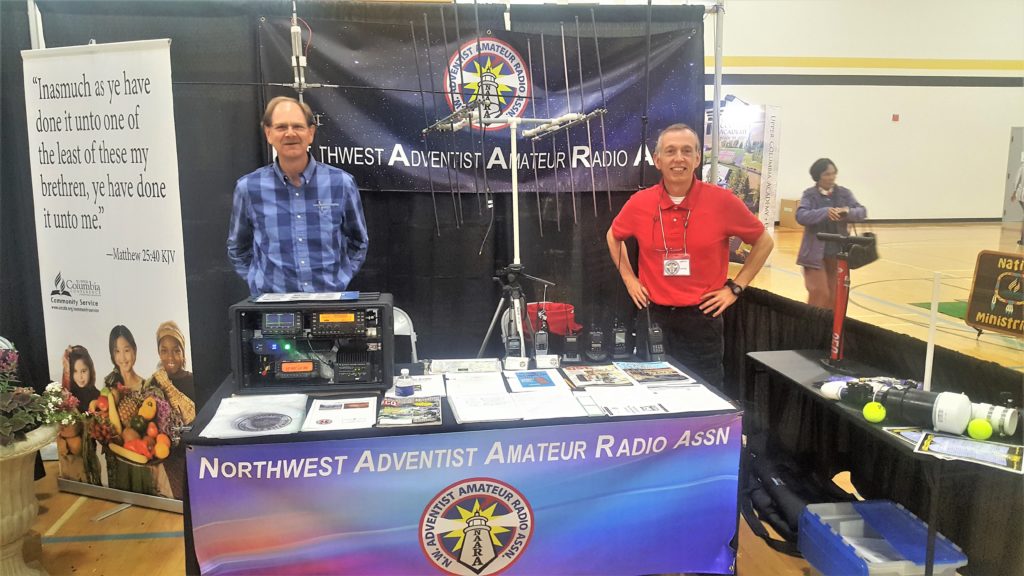 Upper Columbia Conference camp meeting.
June 2017.
This is the second time that we had a review class and test session before camp meeting.
Here are some of the pictures from it.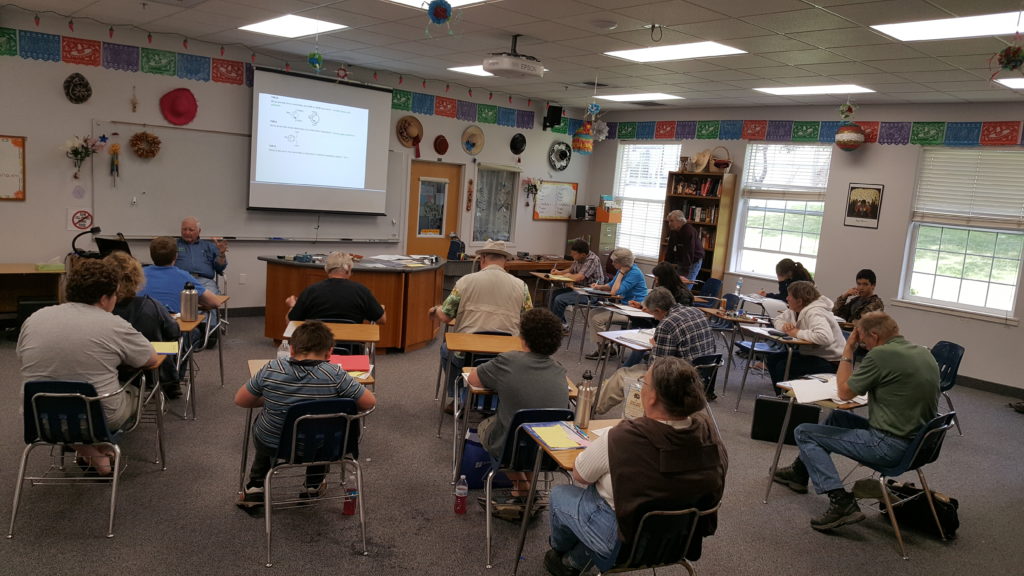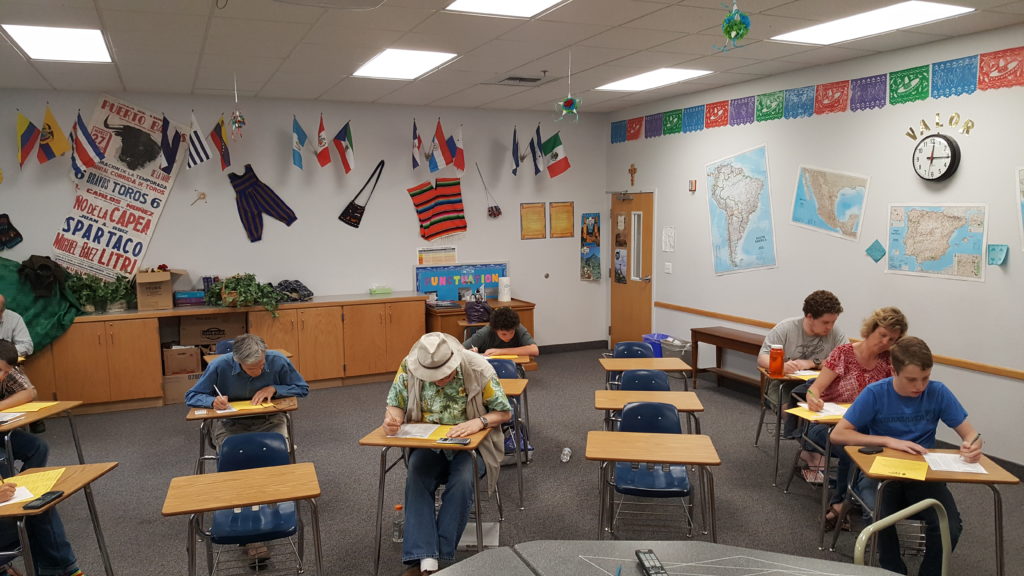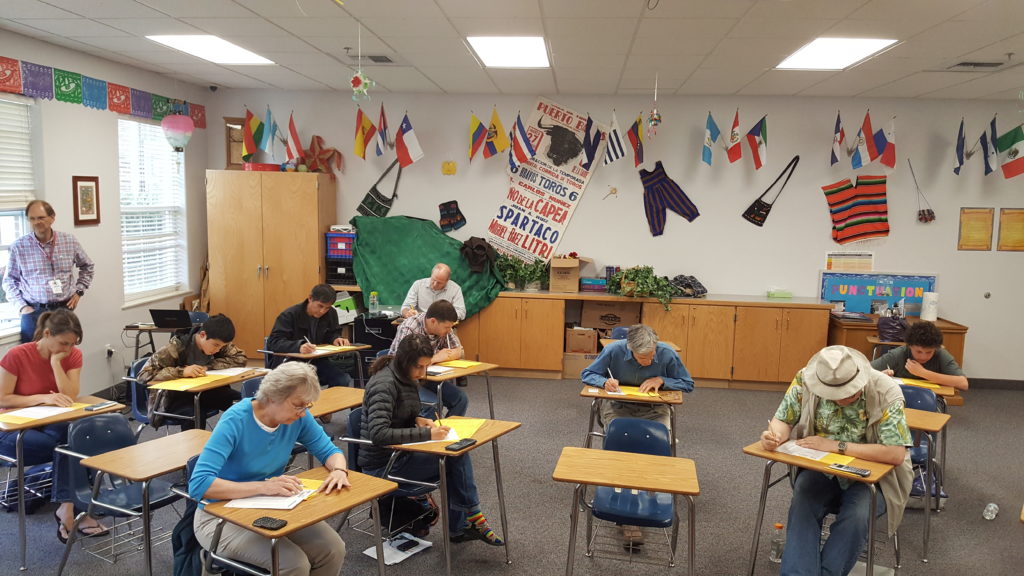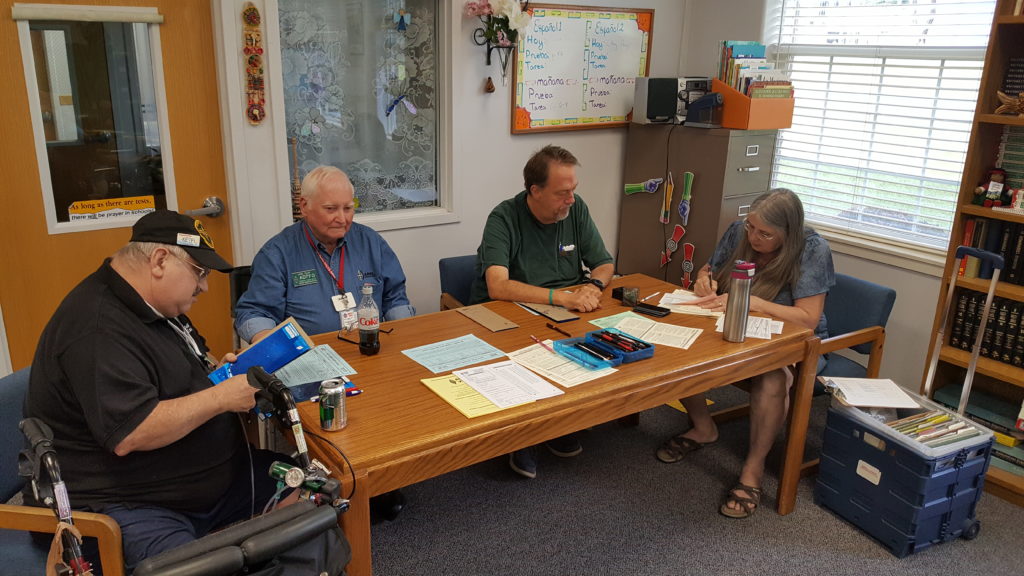 HAM RADIO TEST SESSION in Spokane area.
Location:   Spokane Countryside Adventist Church
12107 W Seven Mile Rd
Spokane, WA 99224-9450
Date and Time:    November 15, 2016  at 6pm
Please contact :  AE7DM@yahoo.com for more details or call   509-466-5289
Download any of the study materials from the links below,
Thank you,  73.
UCC CAMP MEETING at UCA in Spangle, WA
Activities started on Wed. with a full day Technician level class followed by a examination.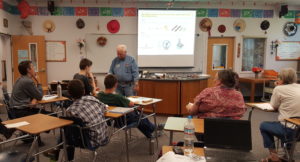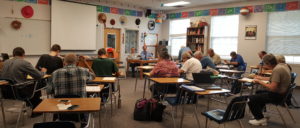 All participants (14) were able to successfully meet the test requirements.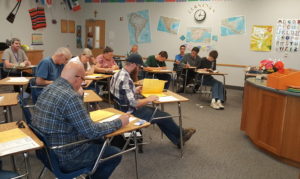 One of the class participants walked away with a Baofeng VHF/UHF radio donated by Adventist Community Services , Disaster Response Director, Patty Marsh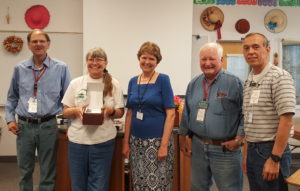 The booth was well attended. PTL!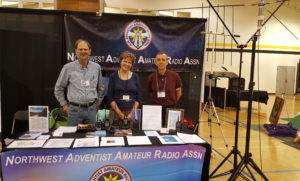 Friday morning there was a 5K fun run.  NAARA amateur radio operators provided communications along the track.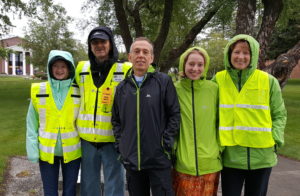 NORTHERN IDAHO Camp Meeting (a.k.a. Bonners Ferry Camp Meeting)
Praise the Lord.
There was a good attendance throughout the weekend. We met some ham radio operators that we did not know, others that we talked before and others that showed interest in becoming one.  (Click on the pictures to view them in full size).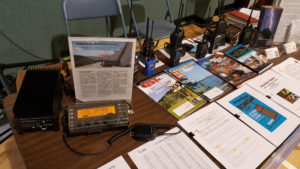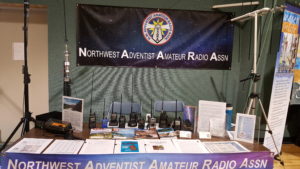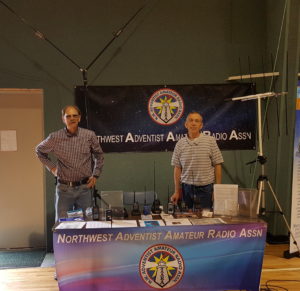 (updated) Activities scheduled for 2016 where NAARA members will be involved:
September 7 -10,  North American Division Adventist Community Services Convention, Gladstone, OR.
FEBRUARY 2016
NPUC Disaster Response Summit
March 21st & 22nd in Boise, Idaho
Representatives and leaders from each of the Northwestern states and conferences in Idaho, Washington, Alaska, Oregon, Montana and Upper Columbia will meet to plan, share, and learn from each other with National Director Dr. Sung Kwon, and the North Pacific Union Leader John Loor, Jr. with NPUC Coordinator Larry Mays.
"Introduction to Disaster Preparedness" and "Donations Management" Classes will be offered prior to the summit meetings on March 19th and March 20th. This will provide certification for a three year period. This training is the basic training for the National Adventist Community  Services Disaster Response program.
Housing is available at the GEM State Academy in Caldwell.
OCTOBER  2015 –
From Jim Hoffer, KW8T, president AARAI.
Special bulletin from the Adventist Amateur Radio Association International
Special congratulations to three young Adventist hams!
Kudos to Andrew Donesky, N1AJD, of Cleveland, Tennessee; Morgan Metcalf, KK4KHD, of Walla Walla, Washington; and Aaron Morrill, NA7AM, of Spokane, Washington. These three are pictured on pages 98 and 99 of the September issue of QST, as recipients of ARRL Foundation 2014 Scholarships. If there are other Adventists pictured on those pages, I am not aware, so please let me know if I have missed someone. It is great to see our youth getting interested in amateur radio and excelling! And many thanks to those who consistently give radio classes and promote our wonderful hobby, especially among the youth.
Check the pages from QST on the link below.
Editor's note:
73 and blessings to Aaron, Andrew and Morgan from NAARA.
Stay in touch!
THUNDERBIRD TEMPORARY HANGER   – MARCH 2015 –
PROJECT:  Interim Hanger, Phase one of moving AWA maintenance and training to Scottsdale.
LOCATION:  Scottsdale Airport, Scottsdale Arizona
OBJECTIVE: Erection of 60' x 80' Coverall Building as interim home for all AWA maintenance, overhaul and training facility.  The permanent 100' x 100' hanger construction expected to begin fall of 2015.
STATUS:  Complete hanger package is onsite.  Engineering is in process including foundation.  Should be complete by end of March 2015. Fencing and foundation columns can be placed late March followed immediately by erection of the building.  An experienced team is prepared to be onsite to erect the building as soon as possible, target is April 10, 2015.  There are mechanics and airplanes on the way to Scottsdale and we need a place for the urgent mechanical work to be done ASAP.  God has provided SO much to see this project through, we are very close now!
REQUIREMENTS:
1         Manpower to prepare footings and erect building
2         Temporary job shack/portable office for mechanics office and washrooms.
INVESTMENT:
1         Engineering and inspections(needed immediately)          $5,000
2         Footing prep and casting                                                                 $10,000
3         Services, paving, fencing etc.                                                         $15,000
Estimated Total for interim hanger                                $30,000
Donate online at www.flyawa.org choose the Donate button.  Canadian donations have a separate page. Or donate by check:
In Canada
Adventist World Aviation
1281 Hwy 33 E
Kelowna, BC V1P 1M1
250 575-6564
CCRA 843642166RP0001
In the United States
Adventist World Aviation
PO Box 444
Sullivan Wisconsin 53178-0444
414 226-5195